I had this ancient BELL helmet at home belonging to my dad, it was at the point where it was basically going to be thrown away. So it seemed like the perfect blank canvas to try out some custom helmet work. This is just after sanding it down.
This is what I came up with: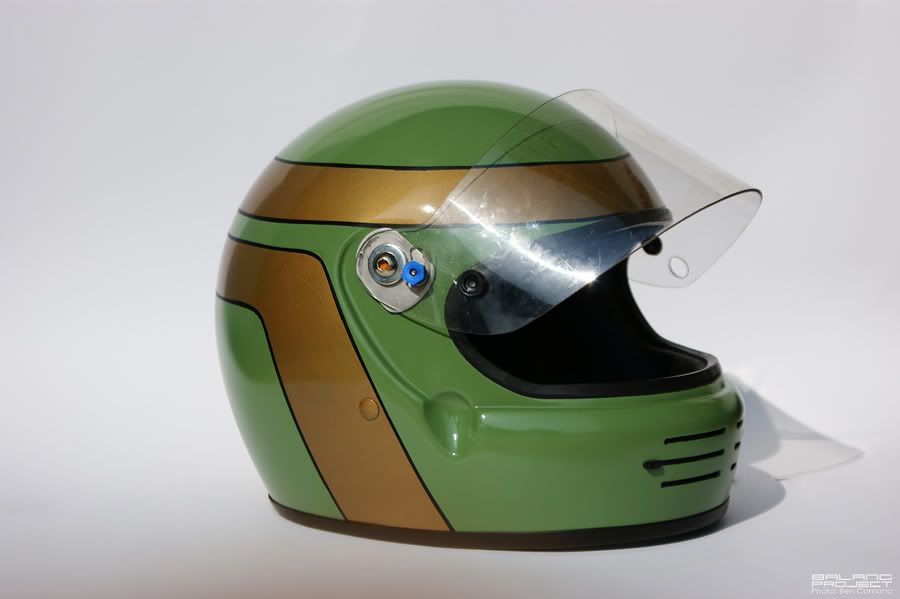 At track days here you are generally not required to have a homologated helmet, and at some you don't even need one, so I'll still be able to use it. I've got a modern Sparco ES just incase.
I had a look at some of my favourite driver's helmets and thought: " who has the most iconic helmet design? Tsuchiya". Plus, all the others like Orido's and Taniguchi's were simply too complicated for my skill level.
So I thought about a slight variation or maybe even identical as Keiichi's but use a different colour scheme.
In the end I went for an even simpler design that still resembled Tsuchiya's one with a nice colour scheme of Olive-like Green and Gold.
Before decorating, the helmet's foam inside had disintegrated so I had to take it all out and replace it.
Made an insicion, pulled out the bad stuff and stuffed in the new, felt like a surgeon.
After I prepped the surface I sprayed down some Reseda Green.
Then masked off some areas using a Liquid Masking Fluid which worked wonders for the Gold.
Then added stripes and started rebuilding the helmet, needed to make new mounts fo the visor then voila'…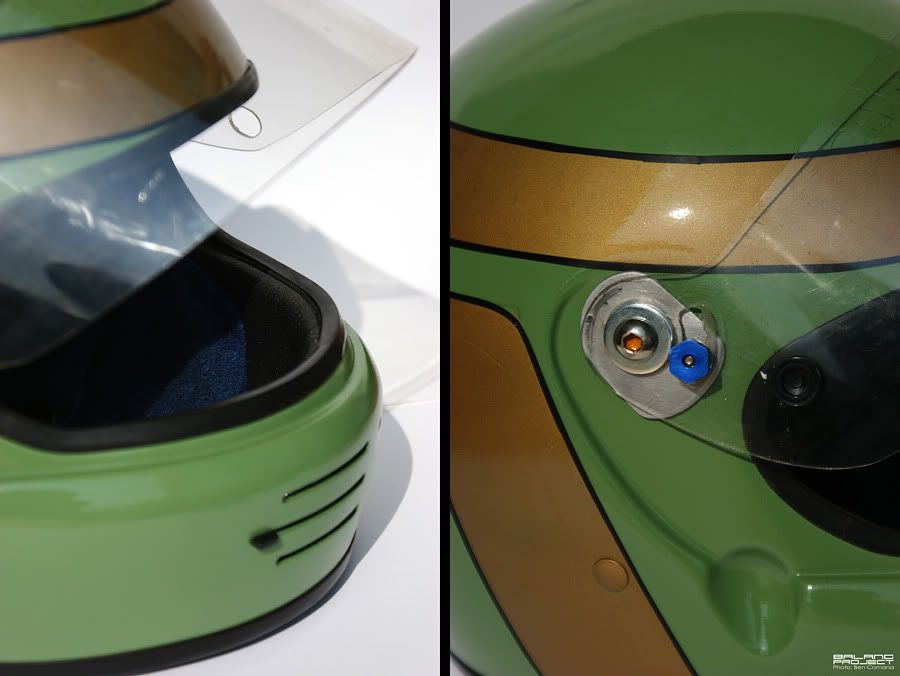 … finito.